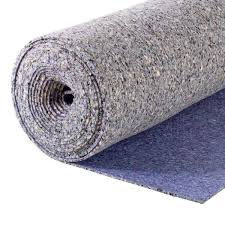 Carpet Underpad for Sale in Kitchener. 
We have quality underpad products for sale and in-stock. The 6 foot wide rolls are sold by the linear foot.  (1 LF = 6 SF)
Our 8 lb. (11mm) pad is a thicker pad that we highly recommend for residential installations. 
($0.69/SF)
Carpet underlay sits directly under your flooring, providing a layer of support and protection that prolongs that new floor feeling, extending the lifespan of your flooring. Our underlay improves how your floor feels underfoot and brings numerous additional benefits to the performance of your flooring.